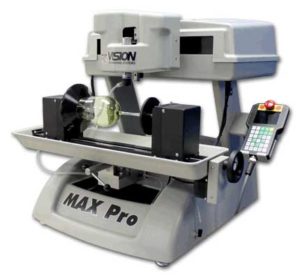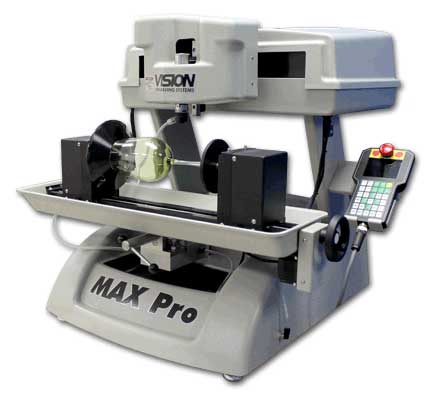 Many people know that we design custom jewelry. The process of designing and creating custom jewelry requires quite a bit of machinery from casting machines to 3D printing machines.
Custom Engraving
We thought a custom engraving machine would be a great additional service to offer our clients. We wrote a blog post back in October about the fact that we purchased a Vision Max Pro custom engraving machine. It's been a few months and we wanted to show you a couple of examples of what this incredible machine can do beyond jewelry engraving.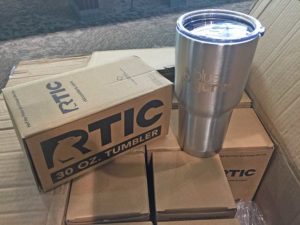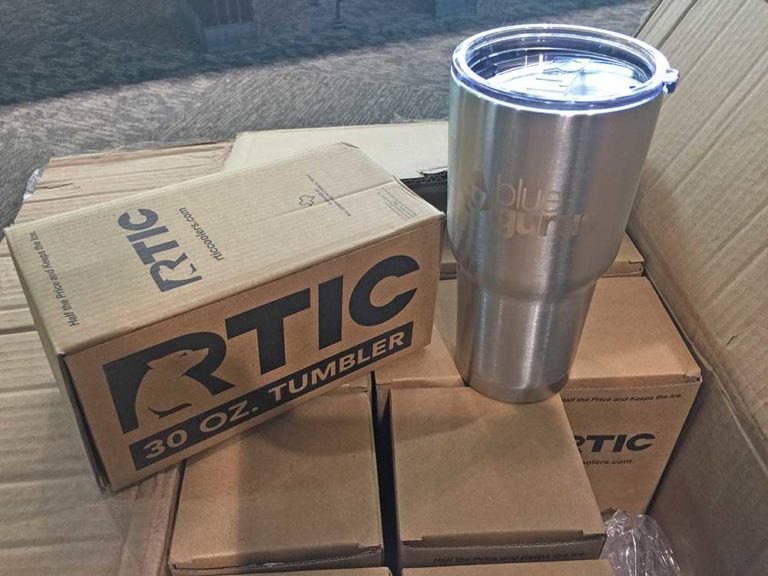 This first example is a custom engraved tumbler manufactured by RTIC. Jason is one of our clients who owns a company called Blue Gurus. He wanted to give these tumblers as gifts to his clients. But he needed his logo engraved on the tumblers to make them a unique and memorable gift.
He brought in a case of 30 tumblers and we engraved them all. Jason was really happy with the results and is excited to give them to his best customers as customer appreciation gift.
The second example is a tumbler that we engraved for KC Detailing. Jonathon is a friend and client of ours who owns KC Detailing. They do amazing custom detailing and finishing for motor vehicles.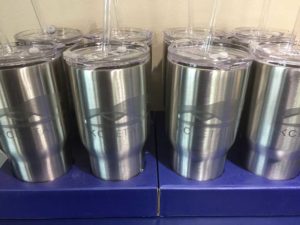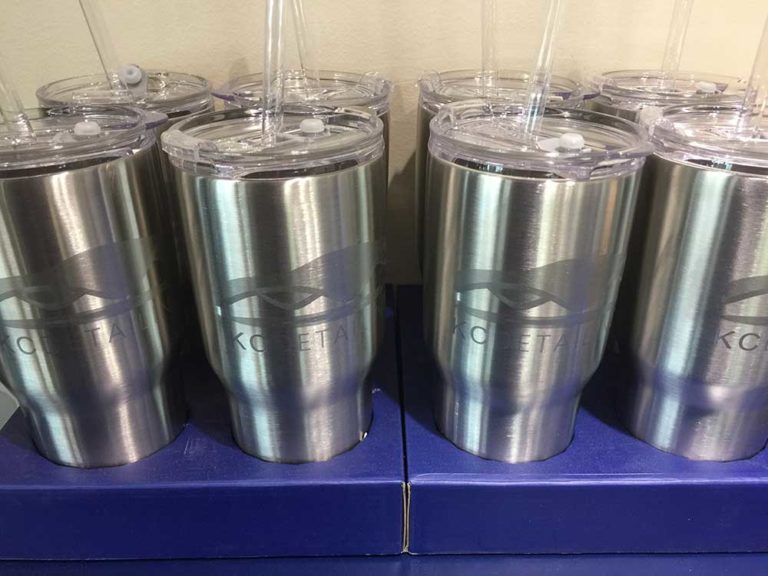 Doing Business Together
We like to do business with the people that also do business with us. We like to keep things local. Both of these projects met that goal. And it's always fun seeing their faces when they see their custom tumblers for the first time.
What Kinds of Projects Can We Do?
The Vision MAX Pro Engraver is a versatile machine. It allows us to engrave flat, deep, round or odd-shaped items. The system is frequently used as a glass engraving machine, but its automatic surface-sensing feature allows for flat and curved surface engraving on a wide range of other materials as well, such as plastic, brass, coated and non-coated metals, artificial stone, crystal, and more.
Let us know if we can help you with a custom engraving project!