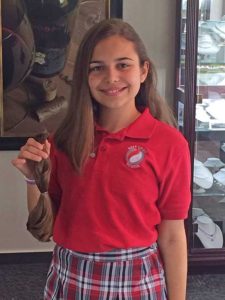 Our 11-year-old daughter Alexis has been growing her hair out for her whole life. It was getting so long that it was definitely time for a haircut. We knew about organizations that take hair donations to make wigs for cancer survivors, and mentioned this to Alexis. We were so happy and proud of Alexis when she decided that she wanted to donate 8 inches of her hair to help women battling cancer.
The program we chose to donate her hair to is Pantene Beautiful Lengths.
Here's a little more about Pantene's program:
Pantene – To us, it's hair. To women battling cancer, it's hope.
We know how important the appearance of strong, healthy hair is. For women battling cancer, the appearance of strong, healthy hair is even more important. That's why we created Pantene Beautiful Lengths, the only program to help women feel like themselves again with free, real-hair wigs. So when you donate 8 inches of hair or $8 dollars to the cause, you're helping to make sure that happens.
More than 800,000 ponytails donated to date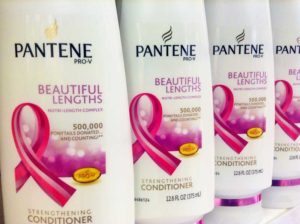 Our goal is simple. We want to make it possible for women everywhere to share their hair with women who've lost theirs. It's also why we've partnered with the American Cancer Society® to make and distribute the wigs.
Thanks to our partnership, we've donated 42,000 real-hair wigs to the national American Cancer Society Wig Bank, helping serve those in need every single day. To find out if you're eligible to receive a free wig, or if there are wigs available in your area, please call the American Cancer Society's Wig Bank Line at: 1.877.227.1596 or learn more online.