Hand Engraving
Our talented jewelers are able to create stunning sculpted designs in metal with custom engraving by hand.  The process starts out with a general design layout with the shapes/design/motifs desired.  Our jeweler then takes precision hand held engraving tools and carves, shapes and polishes the designs they create in the metal.  The results are stunning!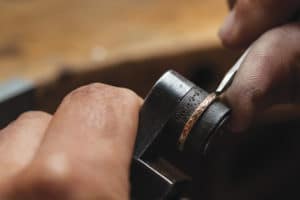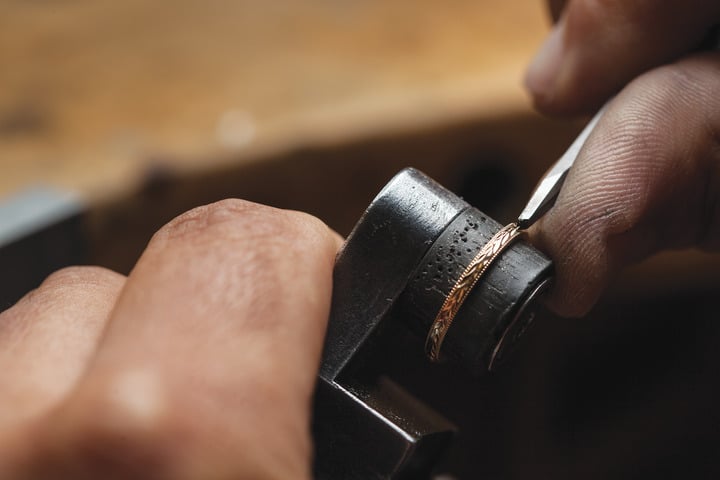 Machine Metal Engraving
House of Diamonds purchased the Vision Max Pro engraving machine which allows a phenomenal array of engraving potential.  It can engrave the inside and/or outside of rings and bracelets, as well as flat items like pendants, pins, and watch backs.  Its digital software allows us to import a wide variety of fonts and images, and also allows us to replicate specific unique handwriting or signatures and personal logos.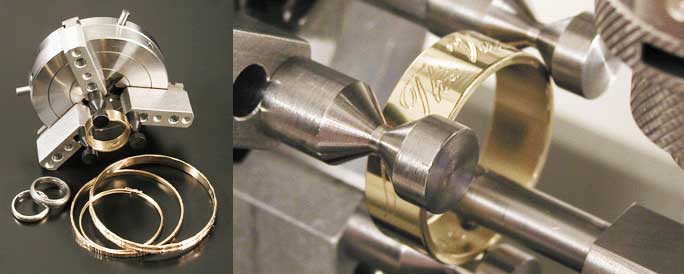 Glass and Giftware Engraving
Our Vision Max Pro has the ability to engrave wine bottles, wine glasses and other glassware, as well as most glass or metal objects.  What better way to commemorate a special occasion or build  you own brand with engraving your logo on the item(s) you choose!