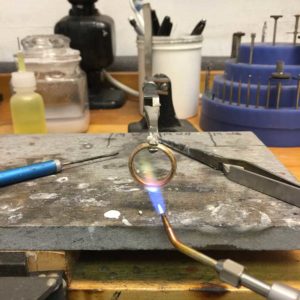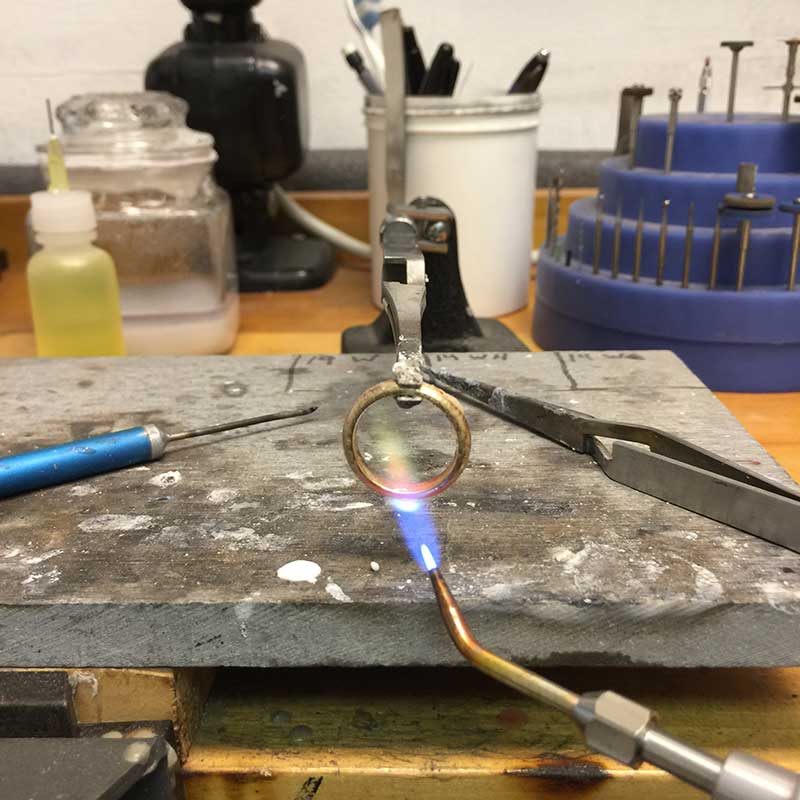 We do all jewelry repair and refurbishment in-house and combine the latest technologies with decades of experience. 
Our five full-time jewelers have a combined over 75 years of experience, and we routinely invest in continuing education classes and seminars to keep our jewelers up to date on the latest tools and techniques. 
We have two laser welders for direct metal to metal fusion with minimal heat, which is critical when working on platinum, filigree and vintage items, and near stones that cannot tolerate the heat required for a standard torch and solder fusion.  Each bench is outfitted with microscopes, torches, and all the necessary tools and equipment to perform the best quality repairs.