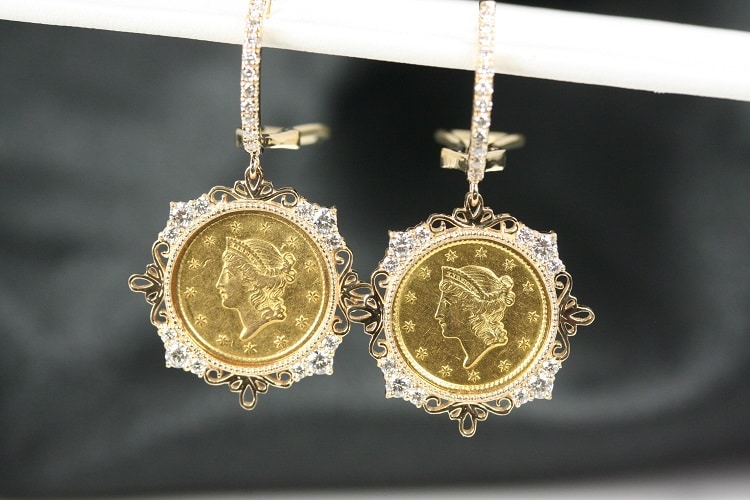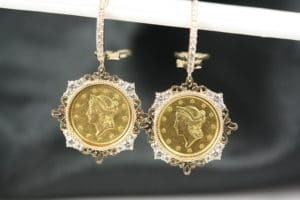 I love items that have history!
These earrings have a long history from my own family. My paternal great-grandfather was in the jewelry business, and these coins came from his store. The coins had been tucked away in a safe until my uncle brought them to me earlier this year.
Together, we designed these beautiful earrings as a surprise for my aunt, and she LOVES them! Incredibly sentimental for me and my family, and I feel honored to complete a story that began decades ago. Especially one that began in a jewelry store, just like the House of Diamonds. We love to be included in your family's history as well, so bring any item that can be turned into jewelry and we will dedicate ourselves to protecting your history, while creating a beautiful custom piece for you.