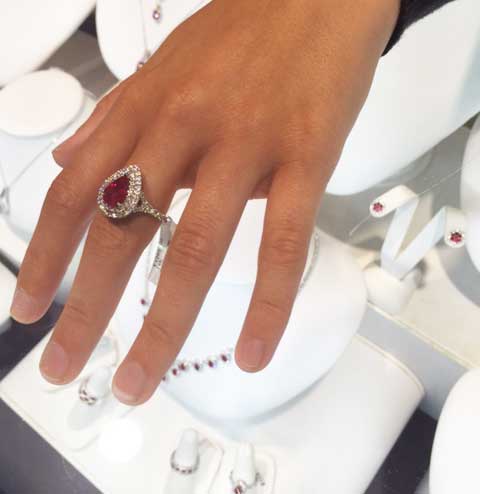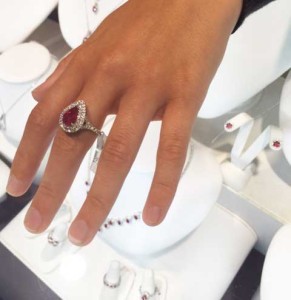 If you were born in July, then the ruby is your birthstone.  The ruby is among the most highly prized gemstones.
Did you know that large rubies are harder to find than large diamonds, emeralds and sapphires? As a result, the value of a ruby increases with size more than any other gemstone.
The word ruby is derived from the Latin "ruber," meaning red. This name was once used to describe all red stones, including red spinel, red tourmaline, and red garnet.
The Mogok valley of Upper Burma is famous for the finest and rarest rubies of all. The most sought after color is a deep red called "pigeon blood red." Another major source of rubies is Thailand. Both Thailand and Burma regard the ruby as their national stone.
Rubies have had many legends associated with them.  They were once believed to contain the "spark of life."  In Asia, the ruby was thought to be "self-luminous" and they called it the lamp stone.
Because of their rarity, there are very few famous large rubies.
At House of Diamonds, we have a beautiful selection of natural rubies for you to consider for yourself or for that special someone with a July birthday!