Sometimes we wonder how Karen does it.  She's a full time mother of 3 active girls, and a full time CAD designer/jeweler at House of Diamonds. It's amazing how many plates she's able to keep spinning at the same time.
Being a Jeweler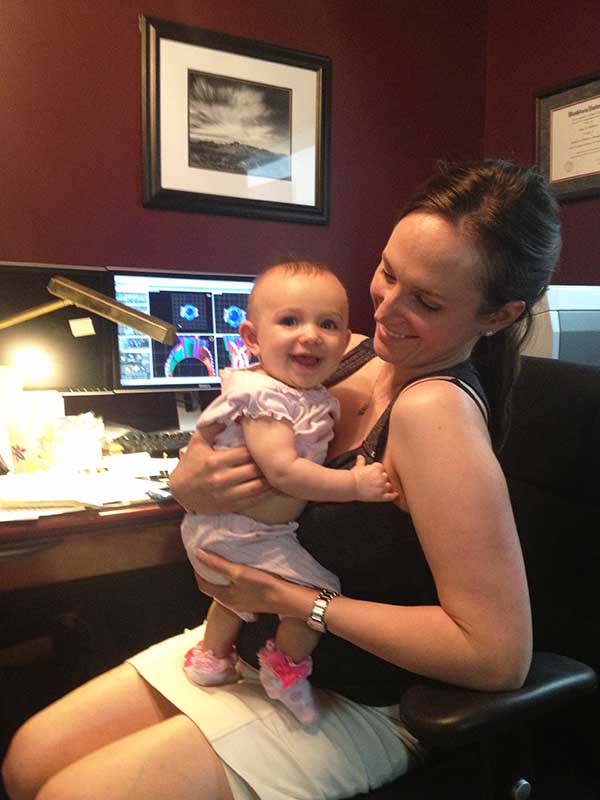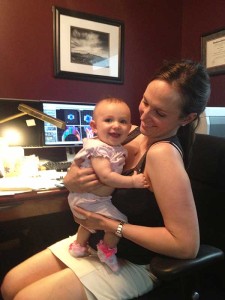 Did you know that 85% of the jewelry we sell is custom work that is designed and created on site?
Karen consults with our clients, does all of the computer aided design work, and runs all of our prototyping and 3d printing equipment.  She follows each job through our studio to make sure it's finished to our high standards.
She works with our diamond cutters on a daily basis to ensure that our customers get exactly what they want.
There's anywhere between 30 and 60 custom jobs being processed through our studio at any given moment.
Being a Mom
Gene and Karen's youngest daughter Tallia is 4 months old.  Anyone with a newborn understands the amount of time it takes to feed and care for them.  Karen is often at her design station with Tallia in her lap. Or going to doctor appointments. Or just giving her hugs.
Until summer break, Alexis and Reagan were going to two different schools and competing on two different soccer teams. Keeping up with their schedule and making sure they're getting to where they need to go can be a full time job by itself.
Superwoman
Gene refers to Karen as "superwoman." We don't know how she keeps everything running, but she does.  She's loved by her family and her clients and it just wouldn't be House of Diamonds without her!