Making Every Day, Mother's Day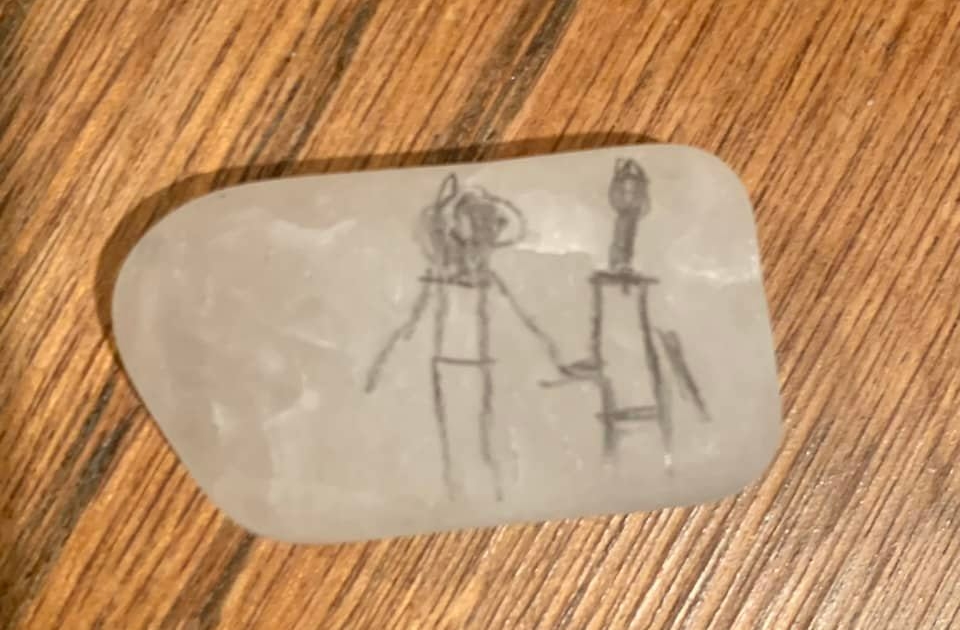 One of the many blessings we receive as a local, family jeweler is sharing wonderful moments and memories with families who have become part of our family. One such moment began as an artistic expression of a young man to his mom. On a rock. (In fact, this might be the biggest rock we have ever featured here at MyBigRock.com.)
Our customer and friend, Callie was kind enough to post the story on Facebook and we are honored to share it here:
I did a little something for myself for Mother's Day this year…Several months ago, Calvin brought me this rock and said, "Mom, it's me and you!" I cried! He nailed it…right down to my crazy hair! It's my favorite thing I've ever been given – so I had our friends, the Cullinanes, turn it into something I can take with me every day. House of Diamonds is THE best. You cannot beat their custom jewelry and family-oriented customer service. Happy Mother's Day to all the mommies out there!
Thank you Callie and thank you Calvin! When you are a little older, come see us about becoming a jewelry designer!
And Happy Mother's Day to Callie and all the moms in our House of Diamonds family.